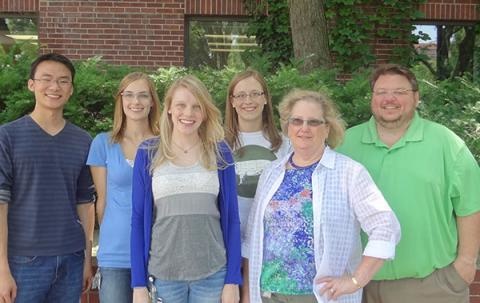 About The Lab
My laboratory is focused upon determining the contribution of dendritic cells (DC) to both the initiation and regulation the adaptive immunity to pulmonary pathogens, in particular influenza virus. Overall the goals of our studies are to determine which DC-derived factors and interactions are necessary to induce protective immunity during pathogen infections of the lungs. This knowledge is important in the rational design of methods to alter respiratory immunopathology, improve vaccinations, and boost T cell responses to influenza virus and other pulmonary pathogens.
News
Tuesday, February 14, 2023
Drs. Kevin Legge and Thomas Waldschmidt received a five-year NIH R01 research grant entitled "Protection and Immunity after Polyanhydride Nanoparticle Vaccination against Avian Influenza A Virus" from the National Institute of Allergy and Infectious Diseases (NIAID).